Since the company was first established in 1834, five generations of the Irwin family have dedicated themselves to looking after families and their loved ones all over Galway.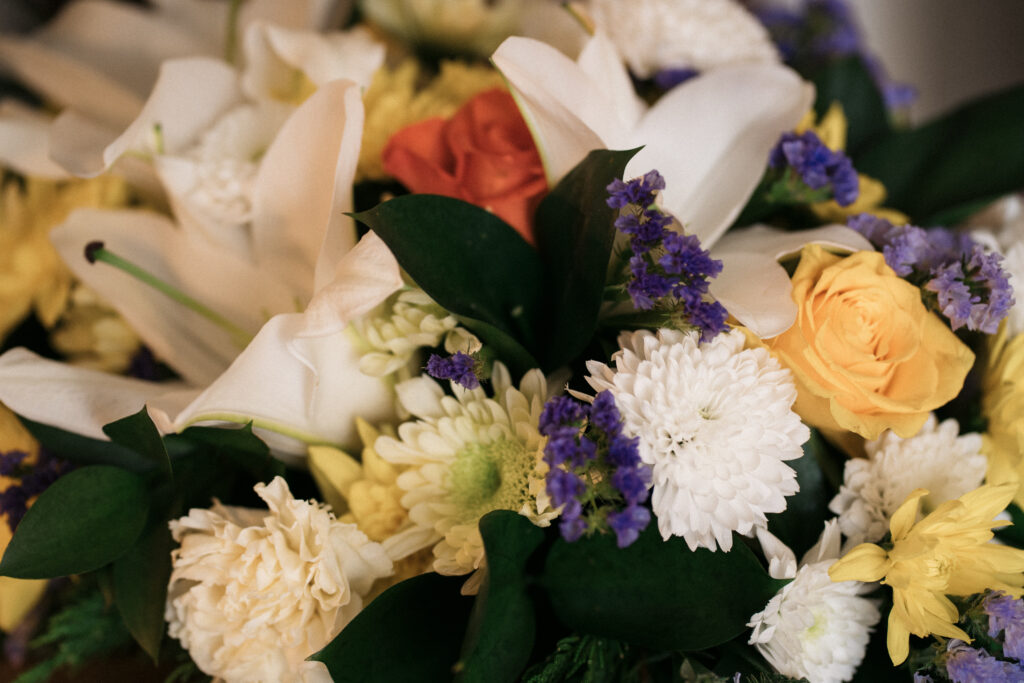 Our experiences as long established funeral directors enables us to offer funeral services for all religions, faiths and philosophies. Our facilities are fully adaptable to ensure rituals, customs and beliefs of all religions are followed, ensuring funeral services of different faiths can take place in our funeral home.
Our Funeral Home is suitably located in the heart of Galway City, with ample parking, having the largest carpark in Connacht directly across the road. Our funeral home is within walking distance to many of the city's churches, enabling the long standing tradition in Galway of family members walking behind the hearse. Our funeral home is fully adaptable to cater for services of all religions and civil services with celebrants. Our funeral home can be used for both private and public wakes.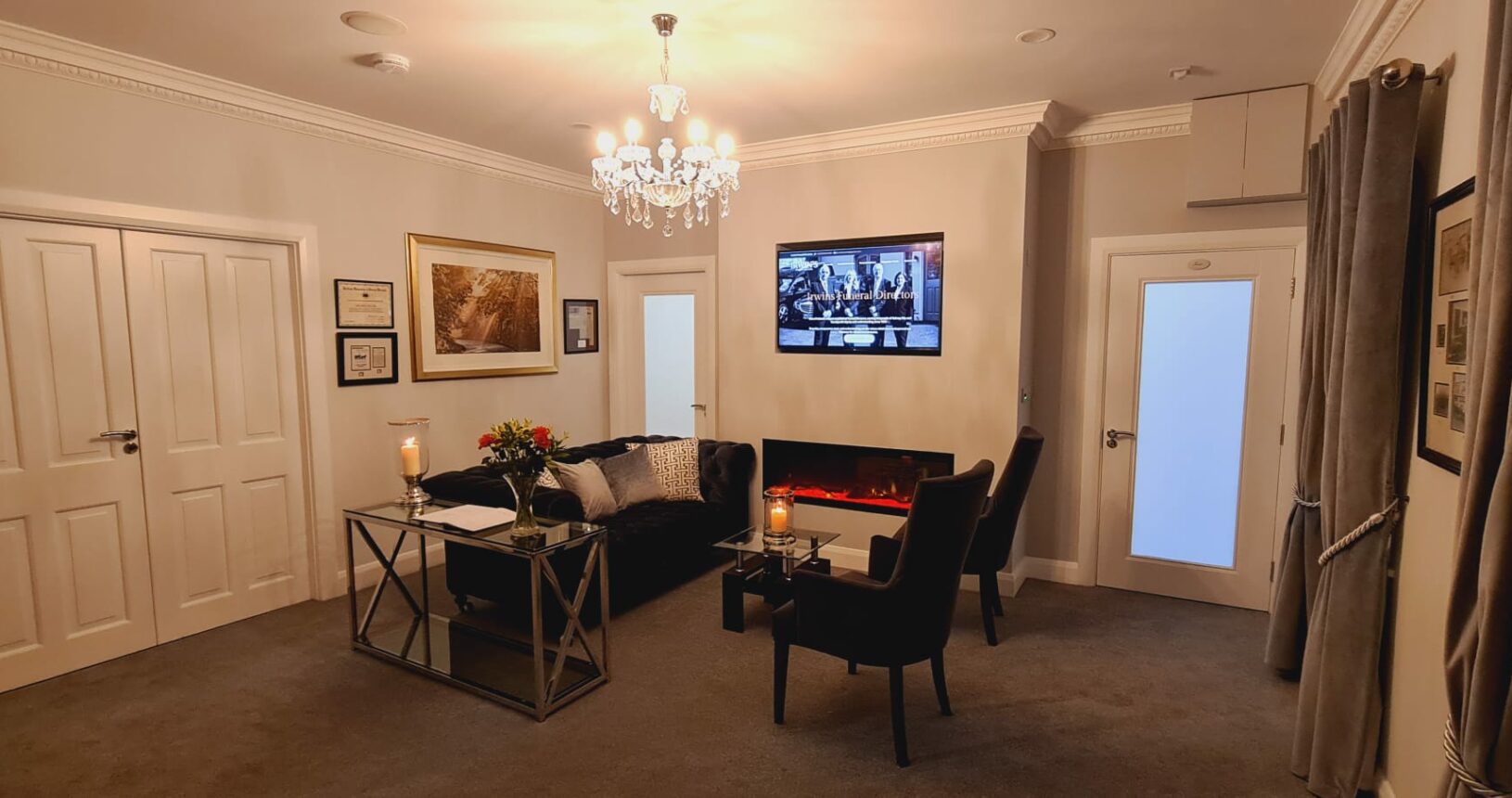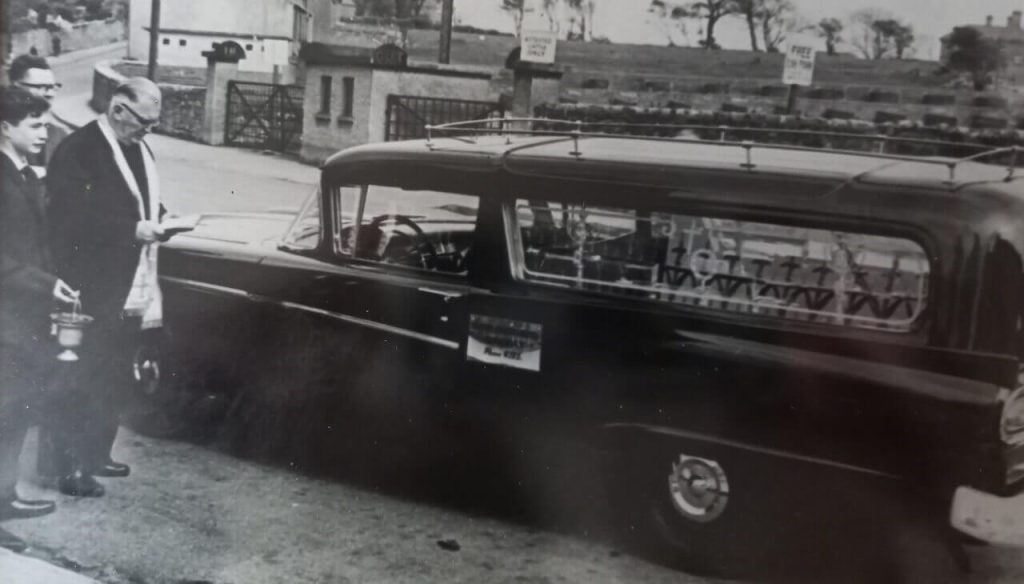 Irwin's Funeral Directors is a 5th generational business, established by Cornelious Irwin in 1834. The business started in Abbeygate Street Lower and despite the hardships of the time during the Great Famine, Cornelious committed to serving the people of Galway in as dignified a fashion as circumstance would allow, and he continued to do so until he died in 1874. After his death, his son, Patrick Irwin took over the running of the business. The family and business moved to Eyre Street in 1902. 
In recent years, cremation has grown increasingly popular. Having years of experience planning and conducting cremation funerals, we supply all of the necessary forms and documents required for the planning and preparation of the cremation ceremony. Working with the family and the deceased's doctor, we guide the family step by step, in the filling out of all the necessary documents.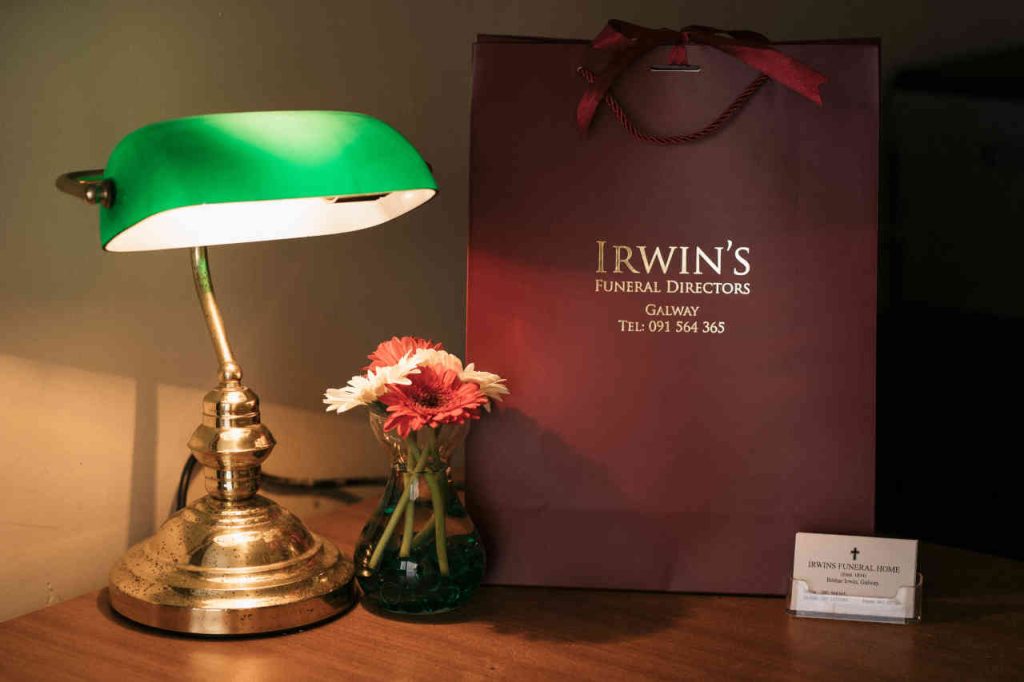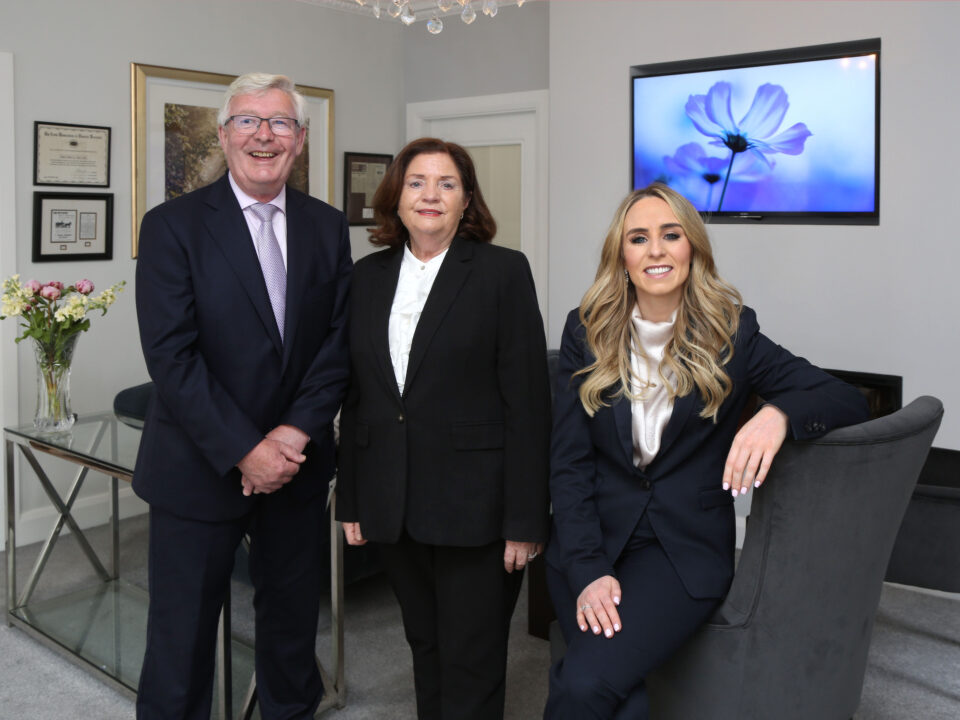 We understand the emotional stress which arises on the death of a loved one. It is at this time that our professional services will take care of all of the necessary funeral arrangements with compassion and care. Our staff are fully dedicated to planning and organising individualised, memorable funerals which reflect your family's desires and requests, for a service to remember forever. We strive to make families and visitors feel at home in our funeral home, being by your side every step of the way.
WHAT'S ARE OUR FAMILIES SAYING?
"As regards the service we in St. Vincent's have received from Irwin funeral undertakers we have nothing but the best to say about it. On each occasion we were very pleased how everything relating to the funeral was carried out. It was all done with great sensitivity, professionalism and care and we felt a great sense of empathy from you Joe, your wife Anne and more recently your daughter Clare Anne. You came across as showing great respect and reverence as you carry out your work. It sounds like it is a real privilege for you to be entrusted with the care of our loved ones and that's always so reassuring to know. When any of our sisters dies the one aspect of it that causes no stress or worry is organising the funeral. All we need to do is contact Irwin's and everything is taken care of with the highest efficiency. Sometimes that can involve numerous phone calls on our part and the response is always so courteous and patient! Keep up the wonderful precious work!" The Convent of Mercy Sisters, Newtownsmith, Galway City

"We the O'Loughlin family would like to thank Joe Irwin and the staff at Irwin's Funeral Home. The professionalism and care they gave us when our dad/husband passed was something we as a family will never forget. From the day we met Joe and his wife Ann to go through all that was to be done regarding funeral arrangements, all the worry we had was taken away by Irwin's Funeral Home and everything was taken off our shoulders and was looked after from day one until the finish. We as a family can never thank Irwin's Funeral Home for the way they looked after us." Bohermore Nora, Derek and Gareth O'Loughlin,

"We as a family cannot thank both Clare Ann and Joe Irwin for their amazing service and professional help during the most difficult time. The Irwin Family were extremely helpful in the most caring and professional manner during the funeral of a loved one. Both Clare Ann and Joe went above and beyond to help, organise and carry out all of the arrangements necessary for both a  funeral and cremation of a loved one. From the moment of contact, the Irwin family were an absolute pleasure to work with. Their professionalism and caring approach was incredible. They went above and beyond and even offered their service to call out to the house no matter what time of day/night it was during the days surrounding the death of a loved one. It is without doubt that the Irwin's are the most professional and caring funeral directors. Thanks for making such a heartbreaking and tough time easier." Roscam/Forster Court The Fallon family,

"Joe, Anne and their family showed us such kindness, support and professionalism during an extremely difficult time for our family last year. It was such a comfort knowing that they were taking care of Mam. They went above and beyond to ensure that we were comfortable with the arrangements being made, and everything ran so smoothly under their care. We are so grateful for their compassion at that time."  The Lally Family, Bushypark

"I have only praise for Irwins Funeral Home. They looked after us extremely well right from the first phone call. Both Joe and Ann worked with us to make my father's funeral exactly what he wanted. They were helpful, supportive and good humoured. Their long experience in the business made things easier for us, so thank you all at Irwins" Dorothy and Michael Ledwith

"Irwins Funeral Home helped us give our father the funeral service he well and truly deserved. We are incredibly appreciative of the high-level of service that Joe, Clare Ann and Noel Hughes provided, alongside the respect for our father's wishes. We are grateful for the wonderful send off, knowing that our dad was put to rest in peace, and would highly recommend using Irwin's Funeral Home." The Fox Family, Tirellan Heights.

"The highest compliment I could give is that my dad would have been so pleased! Joe Irwin did an incredible job. The service my family and I received was over and above anything we could have wished for. Joe and his team were so caring and professional at the most difficult time in our lives we will be forever grateful. There aren't enough stars to indicate exactly how much I recommend Irwin's funeral home." Jacinta and The Hannon Family Mervue

"We cannot thank Joe, Ann, Clare Ann and all at Irwin's funeral home enough for their care and compassion shown to us all on our recent loss and the professional manner in which everything was dealt with. Their knowledge, expertise and attention to every little detail allowed us to give Mam the best possible send off we could have hoped for during an extremely difficult time. They took the stress out of everything for us and we will be forever grateful for their services and their genuinely kind and caring nature towards us all." The O'Connor Family Ballybane